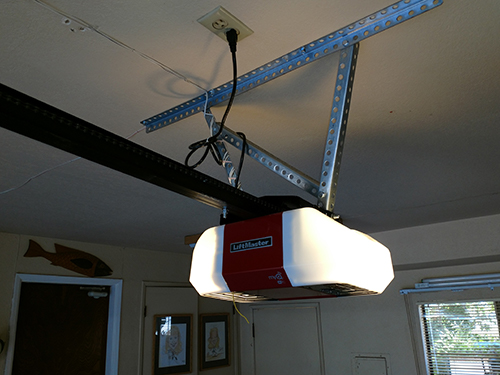 When you roll up to your garage door and hit the button on your opener, you expect the door to respond instantly. When it doesn't budge, it means there's a problem—usually with the opener or the door motor. JM Overhead Door Co. is here to help you get to the bottom of whatever is causing your door to be inactive.
Garage door openers and motors have to be in sync for the entire system to work properly. If the opener isn't transmitting the right signal or the door motor is burnt out, nothing is going to happen. It can turn your garage door into a major inconvenience! We prevent this from happening by providing customers with rapid service and expert repair oversight that includes: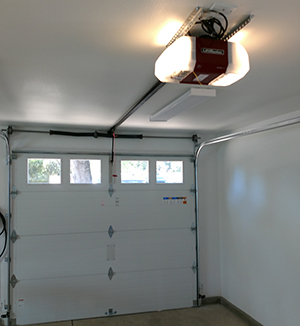 Motor repair: Sometimes, motors are function but impeded. Any number of mechanical failures can erupt, preventing your motor from doing its job. We'll take a look at your motor and discern if any parts or components need to be replaced for the motor to function optimally again. Our techs are skilled in all facets of garage door motor repair in Ventura, CA
Motor replacement: If your motor has failed altogether and can't be salvaged, it may be time for garage door motor replacement in Ventura, CA. We'll work with you to ensure the replacement is installed flawlessly and that it works in tandem, with your existing hardware and door. Our familiarity with all brands allows us to created tailored installation solutions that restore the complete functionality of the door apparatus.
Opener replacement: Over time, garage door openers can experience a loss of functionality. This can occur for a number of reasons, and when it does, a garage door opener replacement in Ventura, CA is the smart investment. Our crew can quickly calibrate it to your existing hardware to ensure everything works fluidly once more.
If your garage door isn't going up when you hit the opener button, give JM Overhead Door Co. a call. We'll deduce where the root of the problem is and can provide your door with repairs that set it right once again. Contact us today! Give us a call at 805-647-3970 to schedule a service appointment for your residential or commercial garage door's motor, springs, and more.
---
Check out this review from a satisfied customer!
"My garage door stopped operating while in the down position with my car inside – and it was the start of a holiday weekend. Jim was able to trouble-shoot the problem over the phone and the door was operating again in no time at all. Phew!"
-Janet D.